PORTLAND TAIKO ANNOUNCES RETIREMENT OF EXECUTIVE DIRECTOR WYNN KIYAMA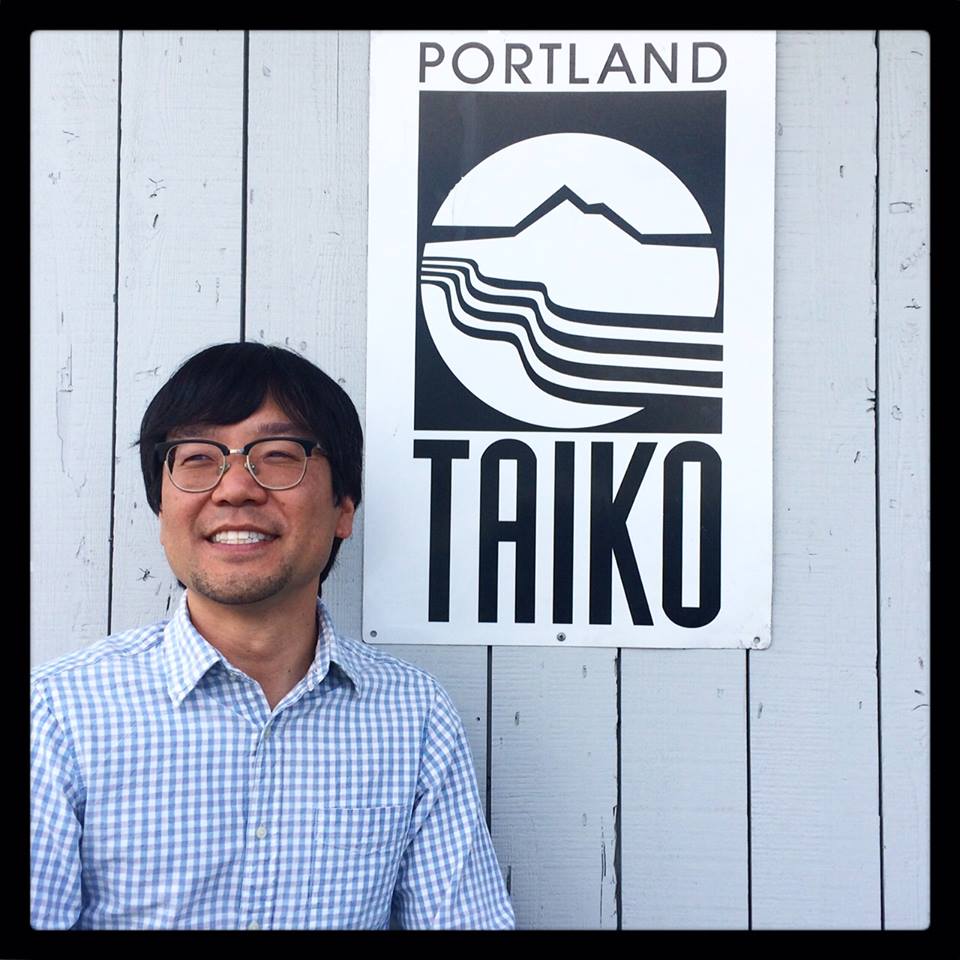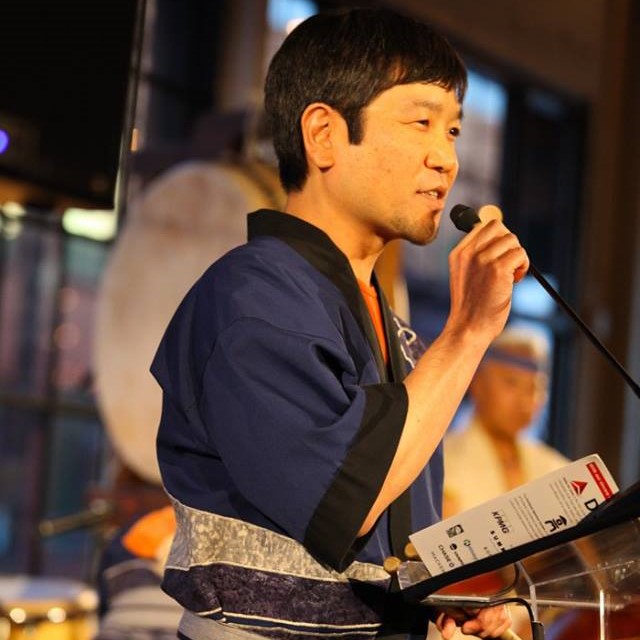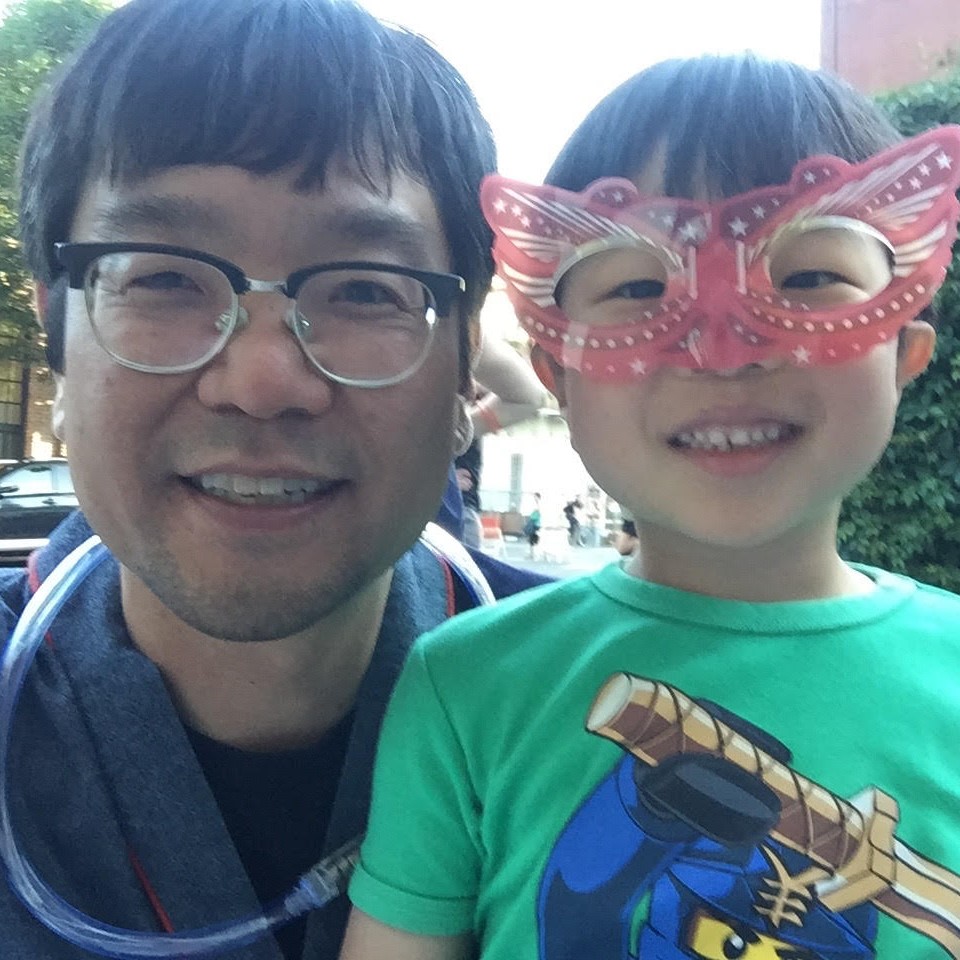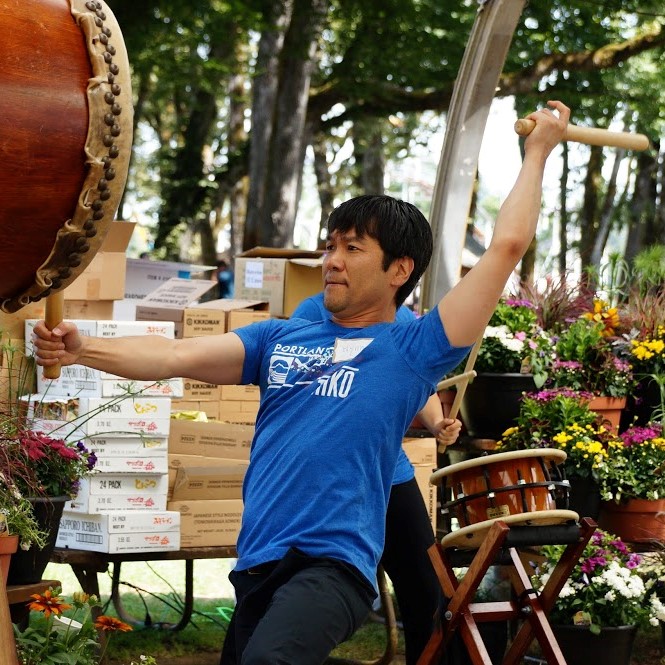 PORTLAND, OR – After seven years with Portland Taiko, Executive Director Wynn Kiyama will retire from his position on August 31, 2022 to pursue new opportunities.
Kiyama joined Portland Taiko midway through 2015 during a time of change and challenges. Under his leadership, the organization rebounded with a new base of operations, record-breaking fundraising campaigns, an influx of regional and state grants, six balanced budgets, strong reserve funds, the construction of a festival float, a gala 25th anniversary celebration, and the winning proposal for hosting the biennial North American Taiko Conference.
In addition to these accomplishments, Kiyama developed the vision for Sound in Motion with TaikoProject (2016), Taiko Together with four Portland-based taiko groups (2017), Sticks and Strings with a commission by Kenji Bunch and Fear No Music (2018), the 25th anniversary concert with Tiffany Tamaribuchi, Kenny Endo, and the Kalabharathi School of Dance (2019), and the concert video Orient, Oregon with No-No Boy (2020). He curated the museum exhibit Making Waves: Portland Taiko's 25th Anniversary at the Japanese Museum of Oregon, taught online classes during the pandemic, and guided the group back to in-person activities with the development of hybrid stands for tire taiko with engineer Richard Koyama.
"The strength and growth of Portland Taiko can be credited to Wynn's clarity of vision and thoughtful strategic planning," says Board Co-President Carolyn Saiget. "He is a dedicated leader who has brought innovative programming, numerous grant acquisitions, new audiences, and helped establish Portland Taiko's presence in the community."
Outside of Portland Taiko, he continued to teach at Portland State University, danced as a student of Sahomi Tachibana, served as the Stage Director for Mochitsuki, performed with the mochi-pounding group Utsukikai, worked with the Consular Office of Japan to present annual Three Nations concerts, co-created the American Bon Consortium which released a series of obon dance videos during the pandemic, and volunteered on the Buddhist Churches of America Music Committee, presenting webinars on taiko and obon dance.
"Wynn's expertise in all aspects of his job has put Portland Taiko in a position to move forward in its next chapter of artistic growth and community engagement," says Board Co-President Lynn Grannan. For questions on the transition, please contact Lynn Grannan at lynn@portlandtaiko.org.