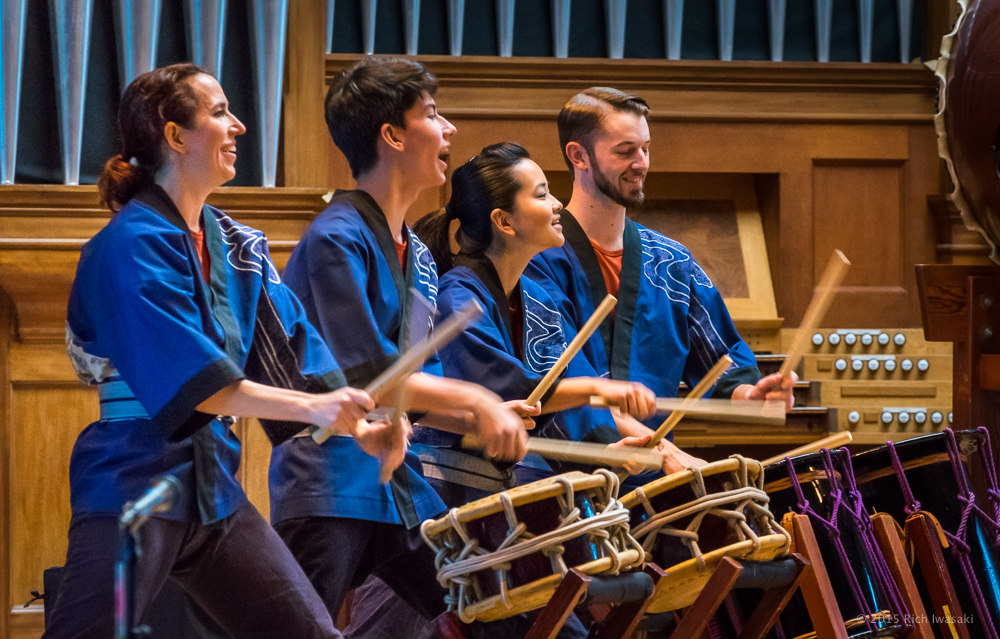 Upcoming public events:

Drumming in the Stacks 
Saturday, May 6, 2:00 – 3:30 p.m.
Midland Library — Free workshop but registration required
805 SE 122nd Ave
Portland, Oregon
Join us for a hosted NW wine and beer reception followed by a delicious, eight-course, vegetarian-friendly Cantonese dinner. Enjoy an exciting program of taiko performances, mystery origami leis, live auction and paddle raise, honored guests, and special surprises! Help keep the sound of taiko beating strong in our community! 
Thursday, May 11 from 6:00 to 8:30 p.m. at Wong's King Seafood Restaurant (8733 SE Division Street)